About Darling, Shine!
The podcast was born from two best friends who found themselves up shit creek in 2020. Navigating two very personal and earth shattering misfortunes of their own. Fertility and Widowhood. The girls thankfully have each other to lean on but realised many out there are riding this roller coaster alone.
Raw conversations around baby loss and partner loss were seemingly minimal. Chloe and Ellidy's rawness and honesty has them diving into very powerful, relatable and often unspoken truths for their listeners. 
The aim is to leave you feeling lighter and less alone. In the most trying of times these two show up for each other and will have you laughing and crying all at once.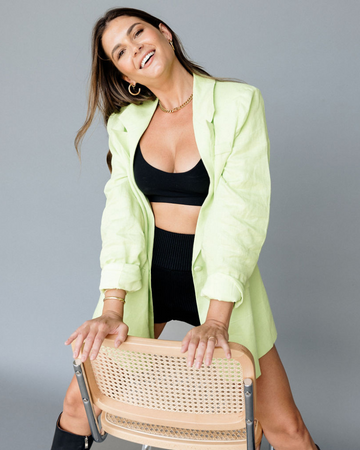 Chloe Fisher
The ultimate poster girl for balance, Chloe Fisher juggles being a model, content creator, entrepreneur, and number one tour partner for her husband FISHER, the Grammy-nominated DJ.
Mainly situated on the beautiful Spanish island of Ibiza, she spends her time hopping between Europe, LA, and Gold Coast, working across multiple ventures, including Australian Seltzer brand Hard FIZZ and Darling, Shine! podcast. Chloe uses her powerful voice and social platforms alongside her best friend, Ellidy Pullin, grounding womanhood's unspoken experiences into a reality that understands the big picture.
Chloe's authenticity and strength provide a voice for women struggling with infertility. Breaking the stigma of suffering in silence, Chloe spreads awareness about the challenges and trauma of undergoing IVF treatment and miscarriages that affect 1 in 4 pregnancies.
The fashion, beauty, and lifestyle influencer has pathed her success and a personal brand loved and adored by fans. She has worked with brands such as Kiehl's, esmi Skin Minerals, Viktor & Rolf, P.E Nation, and TRIANGL.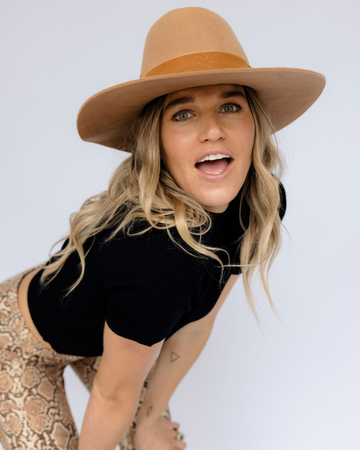 Ellidy Pullin
Brimming with life, Ellidy Pullin is a professional swimwear model, published author, podcast host, and solo mother after losing the love of her life, Olympian Alex 'Chumpy' Pullin, while they were trying for a baby.
Using pain as the power to open conversations, Ellidy uses her podcast Darling, Shine!, which she co-hosts with best friend Chloe Fisher, to keep her husband's memory and legacy alive. She does so for those who knew and loved him, but most importantly for their little miracle, Minnie, through sperm retrieval and IVF.
Ellidy aims to unite widows and widowers all around the world. Along with her and Chumpy's family and friends, Ellidy has created the Chumpy Pullin Foundation, a charity that will provide opportunities for disadvantaged athletes to follow their snowsports dreams.
Ellidy has graced the pages of Vogue Magazine, Women's Weekly and Harpers Bazaar, interviewed on programs such as 60 Minutes, ABC and 7 News. Some of her iconic brand partnerships include BONDS, Monday Swimwear and Cotton On.